2022-03-25
Creat. Sp.
Journal of Creative Space is an Official Publication of Chitkara University.
ISSN No. Print : 2321-3892 ISSN No. Online : 2321-7154
Registration No. : CHAENG/2013/51195
Periodicity : Bi-Annually
Print. : 2013 Present Online : 2013 Present
Website : www.cs.chitkara.edu.in
Volume 9, Number 1 July - 2021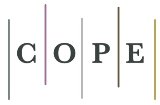 COPE Member
View Issue
No Article Processing Charges (NO APCs)
        HIGHLIGHTED ARTICLE     Open Access
Re Thinking the Public Toilet of Dhaka City: An Adaptable Prototype Design Solution to Improve the Existing Situation
Syeda Faeza Hasan and Farjana Rahman
https://doi.org/10.15415/cs.2021.91001
Abstract
Dhaka is one of the fastest-growing cities in the world with a population of 21 million. With the constantly rising inhabitants, this urbanizing hub officially only has 122 public toilets, and in reality, most of them are not functional (Sanyal, November 05, 2016). Different studies also suggested that current situations of the public toilets in the city are unusable and unhygienic. Apart from a few good ones, most toilets have filthy floors, inadequate lighting and ventilation, and unbearable odor of human waste. Although unhygienic open defecation by men is a common scene in the city, for the woman it is not an option. While the city plans to construct a few, there still will be a huge need for public toilets to meet the demand of the vast population. It is critical to realize the challenges existing and evolving from the forbidding public hygiene situation and the lack of proper public infrastructure. Understanding the user group is crucial as modern and costly toilets end up being rejected than being used. Thus the paper tries to address the problems and suggests design strategies to achieve a feasible design solution for a sustainable public toilet that supports and empowers communal hygiene. The contribution of this paper is not only to promote a design solution but how this infrastructure can integrate with the surrounding urban context. A modular prototype is proposed which is adaptable, feasible, cost-effective, easy to erect, and can be plugged into any corner of the city. Rethinking public toilets as an adaptable prototype is not only about providing proper sanitation but also encouraging people about hygiene education, awareness, and innovation. The design is conceptualized as a prefabricated self-sustainable modular unit that can be altered, increased, or decreased as per the necessity of the surrounding area.
In this Issue     Open Access
Remote Sensing Application for Exploring Land Use and Land Cover Dynamics in and Around Chatra Wetland, English Bazar, West Bengal
Saleha Jamal and Md Ashif Ali
https://doi.org/10.15415/cs.2021.91002
    Open Access
Learning Human Factors/Ergonomics (HFE) in Architectural Education: A Study of Studio Approach in Bangladesh
Sudipti Biswas, Gaurab Kundu and Chowdhury Ali Imam
https://doi.org/10.15415/cs.2021.91003
Do you want to publish your article in this journal?
Please visit the homepage of The Creat. Sp. for full details on:
Indexing: COPE, PKP|INDEX, Indonesia OneSearch, ROAD, SDG Publishers Compact
Periodicity of the Journal
Issue Number
Month
Issue-1 July Issue-2 January      
Other Journals of Chitkara University Publications
The journal has a distinguished worldwide reputed Advisory and Editorial Board with extensive academic qualifications, ensuring that the journal maintains high scientific standards.
It will be a matter of great prestige for us to have your esteemed Research Paper(s) in Journal of Creative Space (Creat. Sp.).
Looking forward to your esteemed research paper.
Read more about Newsletter for Creative Space